Customized & Personalized Solutions For You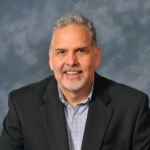 I have known Steve Chase for several years. I have always admired Steve for his strong stand on good character, which truly makes him who he is. His passion for what he does is real, and he sets his sights on making a difference, passing on his knowledge and teaching others, and helps others achieve beyond their own expectations. I trust Steve, believe in his work, passion, and vision. I highly recommend Steve to assist you in your business, coaching and consulting.
Steve has done bookkeeping for my business for several years. He's always been very responsive and be able to provide us reports and advice whenever it has been needed in a timely manner. Highly recommend!
Steve Chase is a wealth of knowledge and showed his great skills. Above all, he wanted to share all he could in the session and answer any and all questions for the benefit of participants. He saved MindLinx several hundred dollars.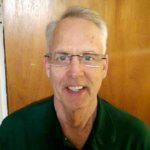 Wow! All I have to say is Thank You for your skills, talents and abilities. My company was like a kite flying in the wind without much guidance. You came in, learned where I was with our numbers and processes, and started cleaning up a very dysfunctional system. My books were a huge mess. You shut down my original QB file and started a whole new Quickbooks Online file that is very organized and now provides clarity for good business decisions to help us maximize profitability. It is very refreshing to have my books operating with such efficiency. Thank you, thank you Steve – this is a job well done!
Proven Process That Produces Results for You
1. MEETING
With all of our clients, we begin with a discovery call to discuss current pain points and needs within your business. Once the discovery call is complete, I'll set up a proposal with best suggestions for how I can assist you in your business.
2. PLANNING
Once the proposal is approved, we begin aggressive planning and set up deadlines and milestones to accomplish tasks and goals set forth in the proposal.
3. EXECUTE
I will work on tasks outlined during the planning session, and will gather feedback early (and often, depending on the project.) My goal with execution is work through the project and tasks with efficiency and to your satisfaction.
4. FOLLOW UP
As tasks come to completion, or projects arrive at pre-set milestones, I will schedule check-in and follow-up meetings.
5. REPORTING
If needed, I can pull together and present monthly, quarterly and/or annual reports for key metrics and KPIs in your business. From Profit and Loss statements to Balance Sheets to churn rate for membership programs, I can bring these and other important metrics to your attention when you need them.