QuickBooks Online Support and Training
Are you a small business owner who always feels behind with your business finances and bookkeeping?
Do you get behind with your numbers? Does it make you dread tax season and push back meetings with your accountant because you haven't updated your books?
Do you feel like too much of your valuable time is spent inputting income and expenses into Quickbooks each month?
Are you getting an accurate picture of your business finances with monthly reports like, Profit & Loss Statements and Balance Statements?
Do you think your time could be more profitable by working on other aspects of your business, rather than focusing or stressing over crunching numbers?
If you answered yes to any or all of the above questions, then I can help you.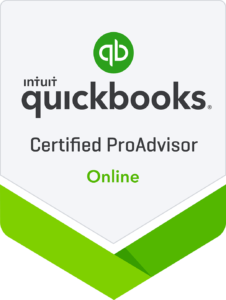 I can setup your accounts, reconcile with your bank accounts each month, and run the necessary reports to help you maintain a financially healthy business.

The "Books Clean Up" Service
You can't effectively run a business and make decisions when you're really just not sure where things are going and coming, and not looking at profit and loss statements every month.
There's an underlying fear that exists in your mind and your business when you know your books are out of order, and it's made worse when you don't know where to begin in fixing this problem.
Did you know Sequentia Solutions offers a "sub-specialty" of cleaning up and reconciling past year's financials?
We will clean up and update your QuickBooks files from years past, while you continue focusing on other important areas of your business. Let us do the hard, detail-oriented, and sometimes dirty, work of getting your books all caught up to current.
You might think it's going to be an expensive and time intensive endeavor, but with Steve's unique knowledge QuickBooks Online, coupled with his Microsoft Excel certifications, he's able to offer your books clean-up in an affordable and quick manner.
When your books and finances are a mess, you can't make confident decisions in your small business because you don't have a clear picture of profits, cash flow and predictive income.
Know this – it's never to late to get your books in order. Today is the day – because you don't have to worry about these cringe-worthy thoughts of your books get you down. Steve and Sequentia Solutions are here to help you get things straightened up and polished off.
Schedule a discovery call if you're ready to talk about your bookkeeping needs.
Intuit, QuickBooks, and QuickBooks ProAdvisor are registered trademarks of Intuit Inc. Used with permission under the QuickBooks ProAdvisor Agreement.