I learned about the Strengths Finder 2.0 from Dave Stachowiak during his Coaching For Leaders podcast with Steve Dosier back in 2012. I remember being really intrigued about the Strengths Finder and how it could reveal your top strengths. But I waited another 5 years before I took it myself. What caused me to do it was that I had resigned from my corporate job and I was about to start my own business. I was coming off a 10 year trainer position (teaching Excel among other software apps like QuickBooks). So on my first official Monday on my own self-employed speaking I woke up before 5AM and took the Clifton Strengths Finder 2.0.
I took the assessment to learn about my strengths and because I wanted to build my firm around my strengths to give me the best advantage. I was very pleased to have gained access to an instant report with my top 5 themes. I'll share with you my top 5:
Learner
Responsibility
Harmony
Discipline
Belief
I found incredible value in reading over my report and the ideas for action section. They were so useful that Sequentia Solutions' core values were created as a result of my top 5 strengths. Sequentia Solutions core values are as follows:
Be Prepared
Prudent Mindset
Learner
On page 20 of the book, they write about the strengths formula which is
TALENT * INVESTMENT = STRENGTH whereas
"Talent is a natural way of thinking, feeling, or behaving and investment is time spent practicing, developing your skills, and building your knowledge base. Strength is the ability to consistently provide near-perfect performance."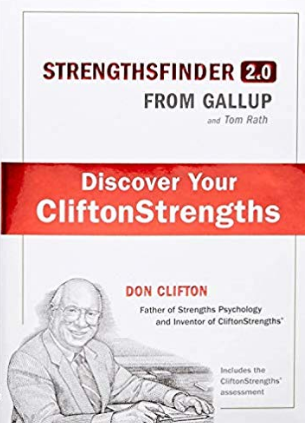 In addition to taking the strengths assessment yourself, I also recommend listening to Kathy Kersten's podcast, Obey Your Strengths, which has some really great discussions on Strengths.