QuickBooks Online uses Vendors for companies or persons that you purchase goods and services from. You might refer to these contacts as suppliers in your everyday language, but in Quickbooks Online they are referred to as Vendors. Vendors will involve money going out of the business. Also a Vendor can be a 1099 Subcontractor.
Add new vendors by clicking on the Expenses tab and then Vendors.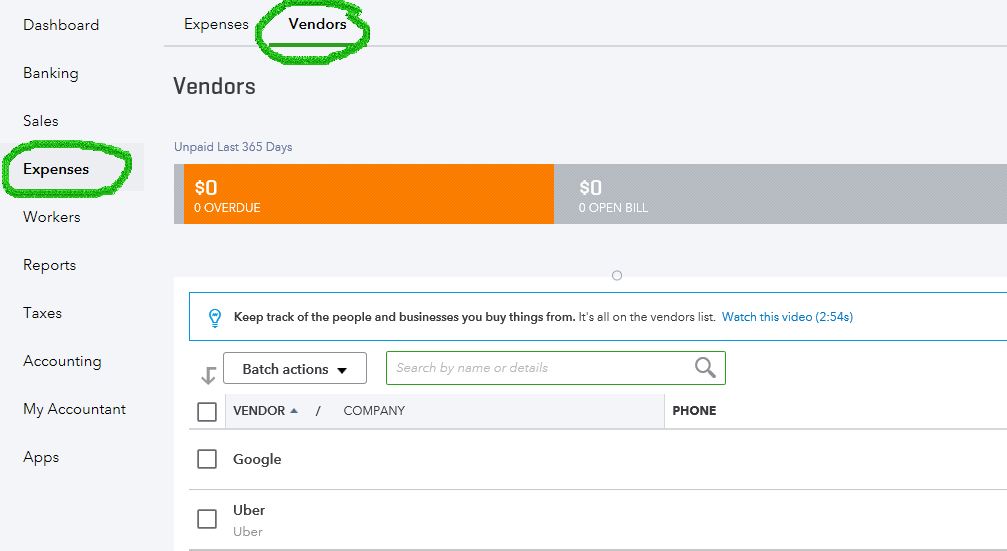 Vendor fields available:
Company
Account no.
Business ID No.
Print on check as
Email (separate multiple emails with commas)
First name
Middle name
Last name
Address
Map (hyperlink to view map)
Notes
Phone
Website
Other
Fax
Cost rate (/hr)
Billing rate (/hr)
Terms (Due on receipt, net 15, 30, 60, other)
Opening balance (as of)
Track payments for 1099 (checkbox)
Attachments (Maximum size 25MG per attachments)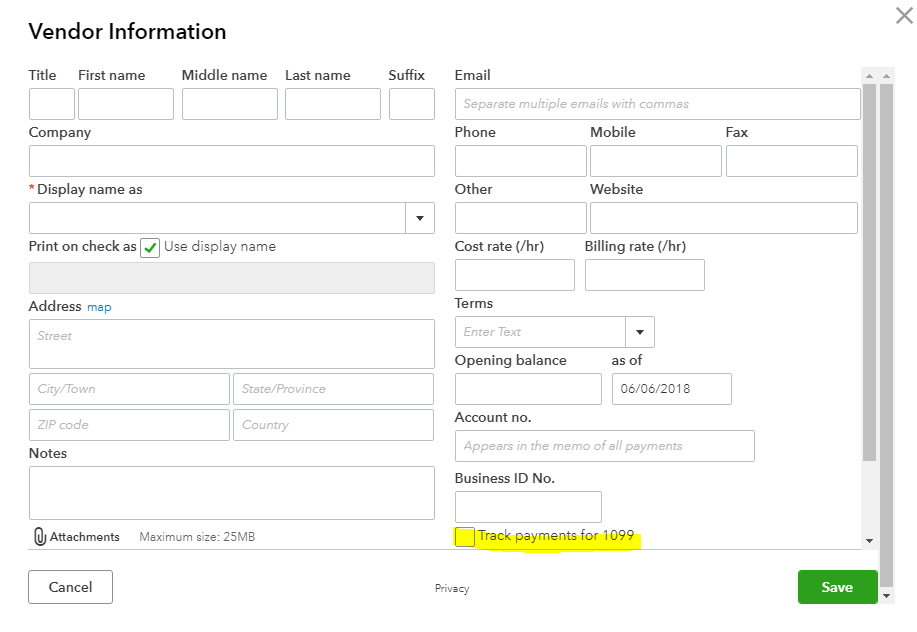 After you enter the Vendor information click save.